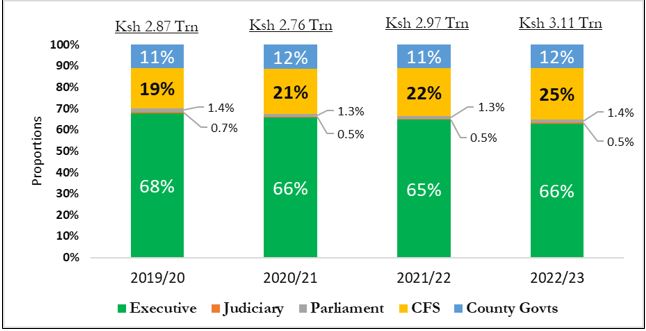 By Daniel Ndirangu,
The Budget and Appropriations Committee (BAC) in its report on the Budget Policy Statement (BPS) dated March 4th, 2021, had categorically stated, that it would not approve a budget deficit above KES930 billion or 7.5 percent of the GDP whichever is lower.
However, on 8th of June 2021, following the submission of the budget estimates to the National Assembly by the National Treasury, the Budget and Appropriations Committee (BAC) recommended that parliament approve a budget expenditure of KES3.66 trillion with the total revenue collection projected at KES2.039 trillion which brings the gap between the revenue and expenditure equivalent to KES1.6 trillion almost as twice as the deficit that the budget committee had approved in February 2021.
Considering that the budget committee did not change its membership composition between 4th March and 8th June clearly indicates that our national assembly does not walk its talk neither that of the electorate but that of the national treasury!