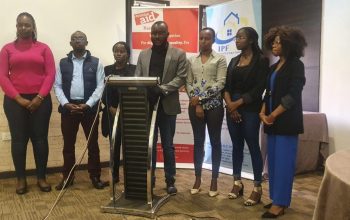 The study reviewed Special Drawing Rights (SDRs) allocations, use, and reporting by IMF member countries, with a focus on Kenya. SDRs are a form of international reserve asset that the IMF created to augment official reserves held by its members that serve as a financing tool and are utilized as an alternative line of credit by developing economies. The August 2021 SDR general allocation was made to build resilience and stability of the global economy and help the most vulnerable economies deal with the economic consequences of the COVID-19 pandemic.
The US$ 650 billion allocation approved in August 2021 benefited all IMF member countries, with over two-thirds of the allocation (US$ 418.4 billion) going to advanced economies, the balance falling well short of developing countries' financial needs. Kenya received an allocation of US$ 737.6 million worth of SDRs, (2.18% of Africa's US$ 33.8 billion allocation) half of which the Central Bank of Kenya (CBK) on-lent to the National Treasury for budgetary support.
The National Treasury in the draft Budget Review and Outlook Paper (BROP) reports IMF's SDR allocation of Ksh 40.8 billion as part of government borrowing that financed its fiscal deficit in FY 2021/22 part of which went into cushioning the poor from the adverse effects of the COVID-19 pandemic, purchase of COVID-19 vaccines and external debt redemption.
The review established that compared to other sources of global liquidity, the allocation was insufficient which supports a case for an additional allocation. Further, given the lower utilization levels of SDRs by developed countries they could channel their unused SDRs to developing countries through the Poverty Reduction and Growth Trust (PRGT), Resilience and Sustainability Trust and regional development banks to support their recovery process.